Sound Sport - Runners Edition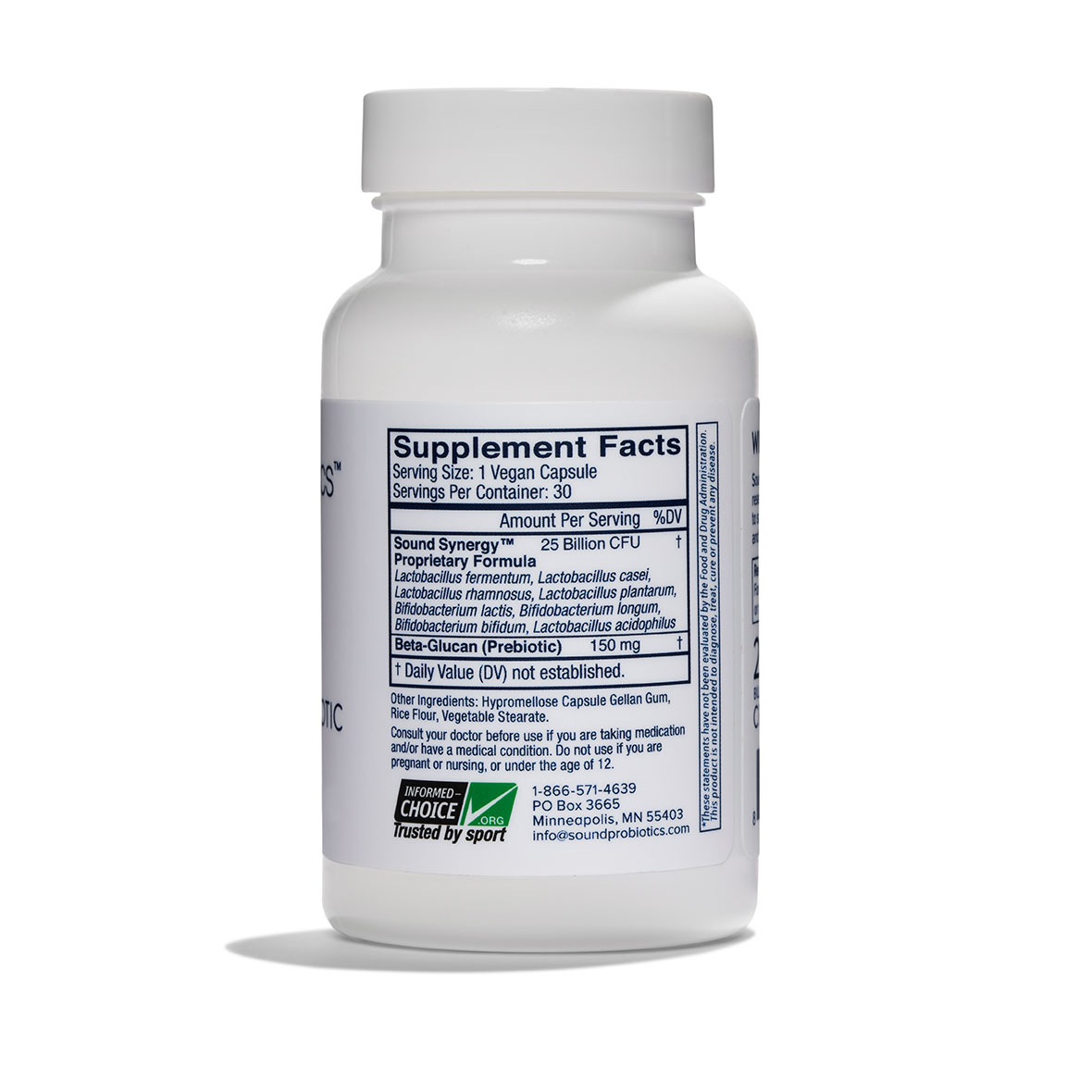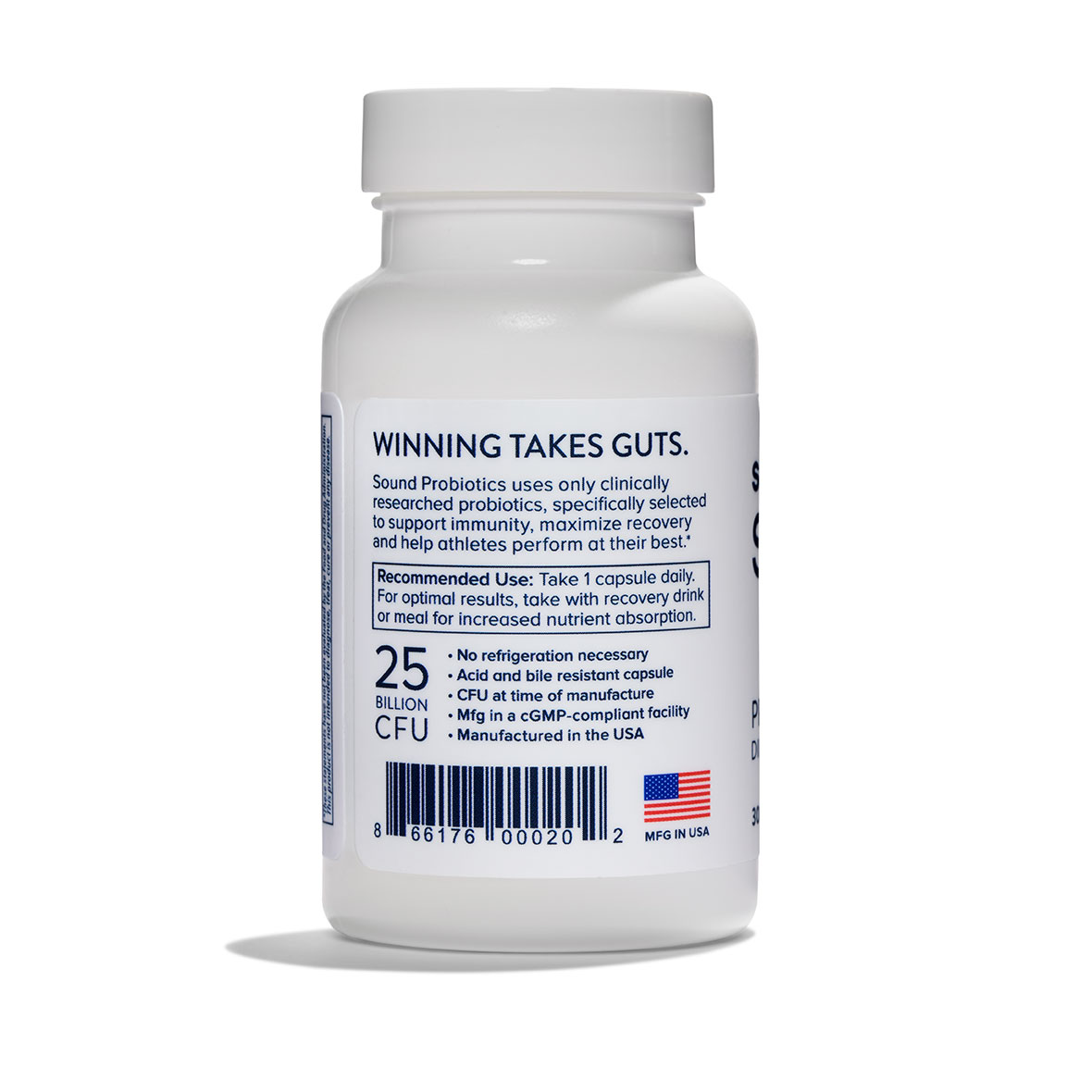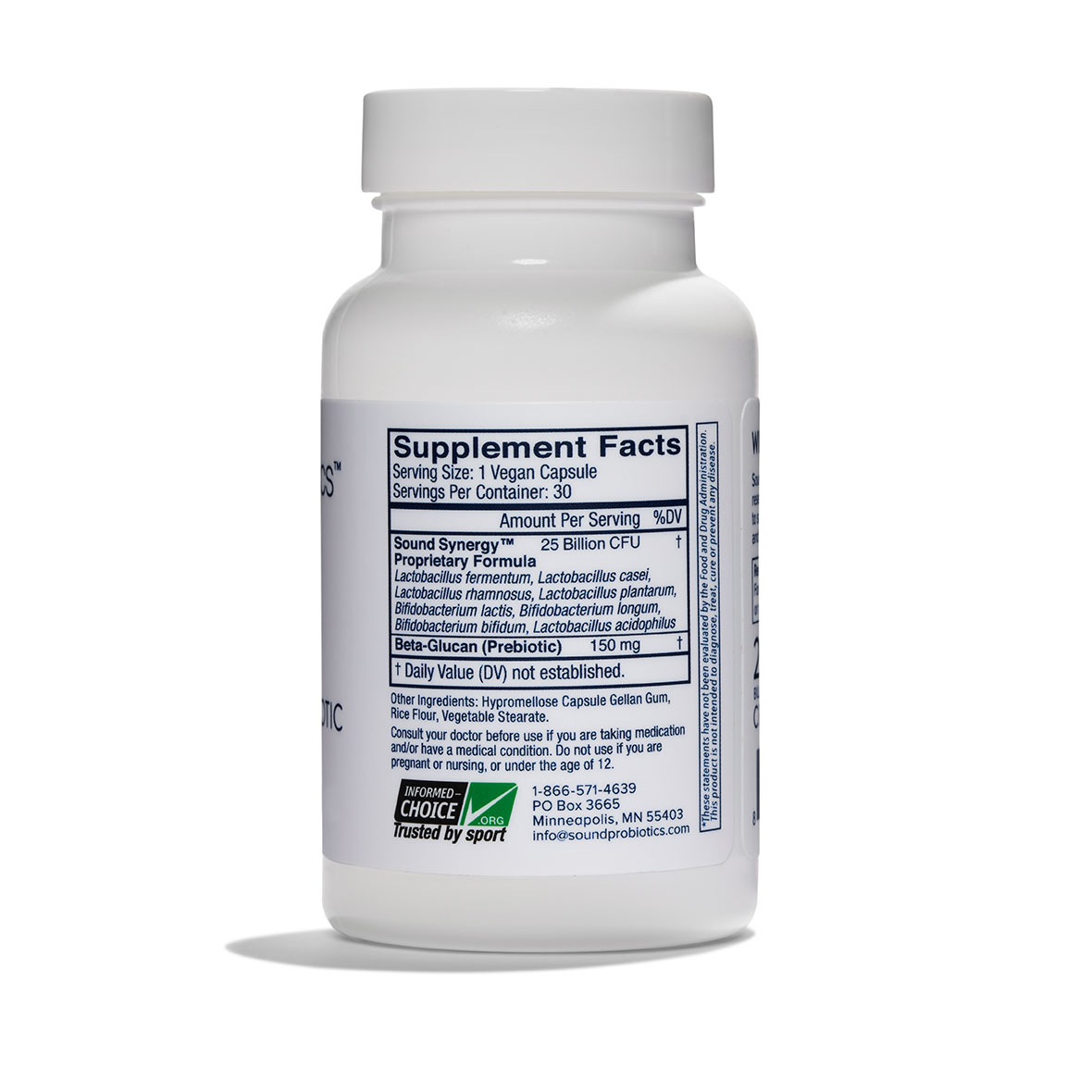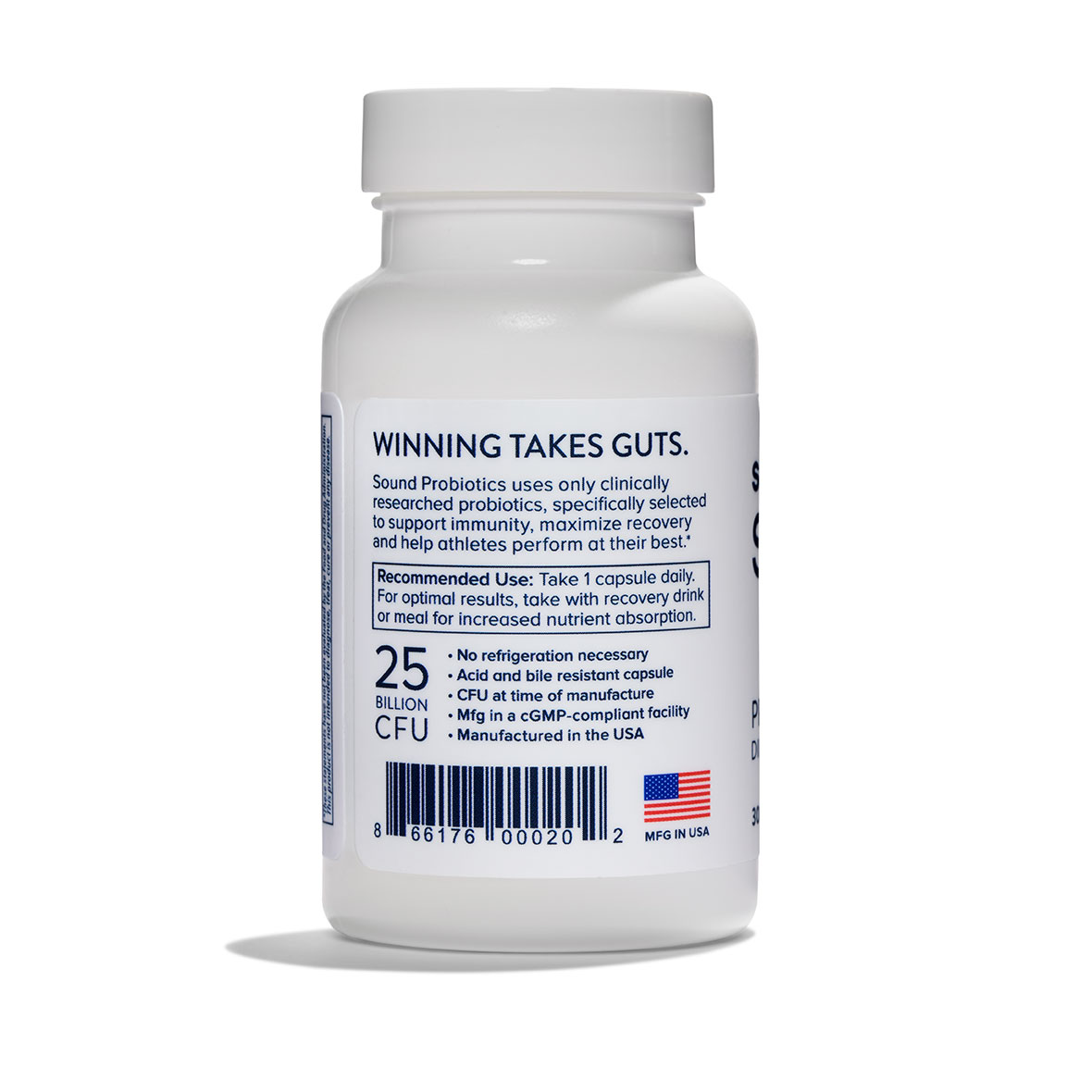 Sound Sport - Runners Edition
Engineered for Runners
This formula is crafted specifically for runners to support immune function and upper respiratory health in runners, so you can keep your momentum going.
8 probiotic strains studied specifically in athletes

25 Billion CFU per capsule for better efficacy

Targeted release capsule for optimal absorption

Contains the prebiotic Beta-Glucan

30 day supply
One of the highlights about our unique, patented capsule is that no refrigeration is necessary. That means you can toss it in your bag or in your car for your early morning race.
CUSTOM MADE FOR RUNNERS: Sound Probiotics Sport is a probiotics supplement formulated to meet the rigorous demands of an athlete's body; 8 different probiotic strains; Backed by thorough scientific research on athletes; Advanced time-release capsules, stable shelf life, no refrigeration needed.
HIGH POTENCY: Ordinary probiotics supplements have inconsistent potency that leads to inconsistent results, whereas Sound Probiotics Sport features the most optimal potency of 25 billion CFU per capsule for highly improved gut-health.

FASTER RECOVERY, BETTER PERFORMANCE: Sound Probiotics Sport, unlike other immune support or digestive support supplements, helps your digestive system maximize the absorption of nutrients, allowing you to stay on top of your performance.

MADE BETTER BY BETA-GLUCAN: While ordinary probiotic powders contain a couple of probiotic strains, Sound Probiotics Sport features, along with 8 most useful probiotic strains, a prebiotic named Beta-Glucan that facilitates probiotics & provides immune support.

VEGAN, GLUTEN FREE: 100% vegan & gluten free probiotics supplement; Formulated at the highest quality standards in an NSF & cGMP certified facility; With supreme gut-health, it's a touch easier to beat the competition.